Electrical Works At Toyota Showroom, Swindon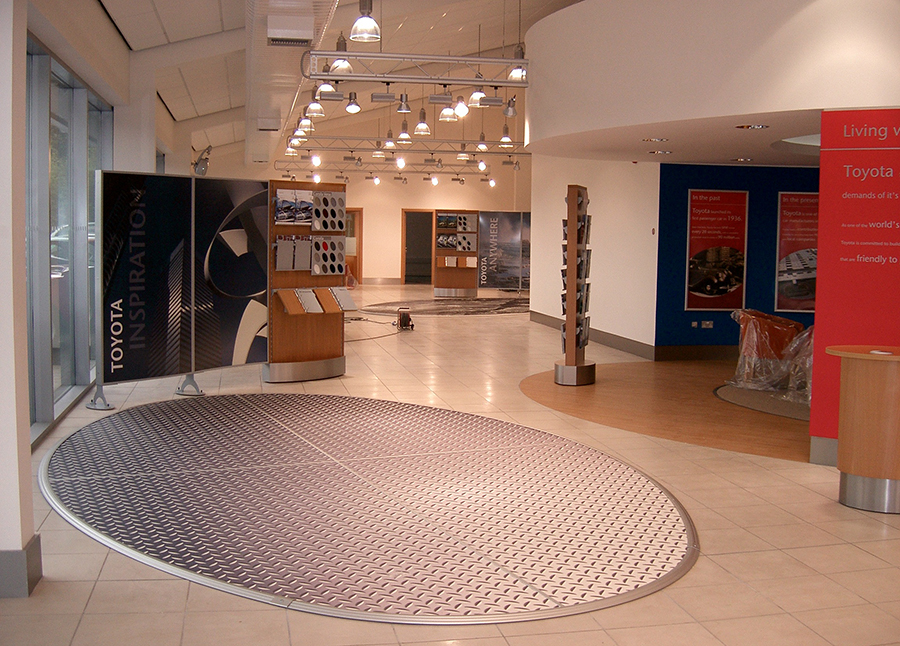 Key Facts
Client: Fish Brothers
Consultant: Stephen Fearn Associates
Architect: Space Projects
Main contractor: Lowe & Oliver
Value: £48,000
The project consists of electrical works at the main showroom of Fish Brothers Toyota, to a plan drawn up by the architects, Space Design.
Lowe & Oliver's team worked alongside the Toyota shopfitters, who were responsible for reconfiguring the showroom's internal structures. The new electrical system includes lighting, power and alarms for both the showroom and administration areas.
Lighting is an important component in the overall showroom design. Such an extensive and complex use of lights meant the fitting of many purpose-made brackets to support the weight safely. In addition, it was crucial that the lighting was precisely placed to enhance the effectiveness of the vehicle display.