New M&E Services For The Portland Building, University of Po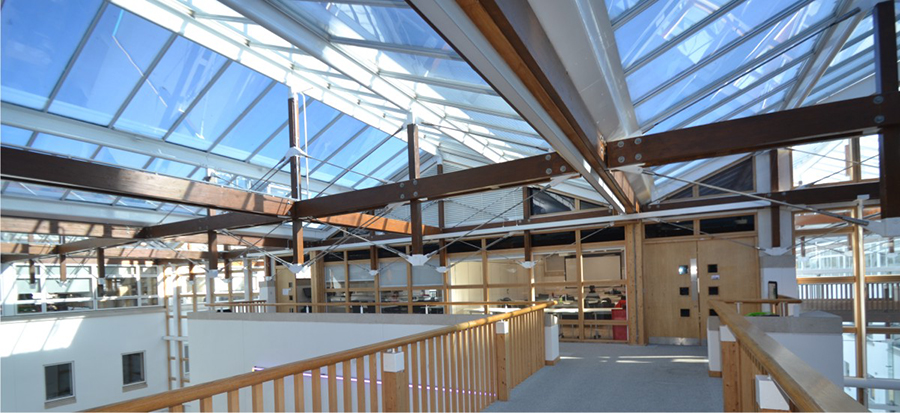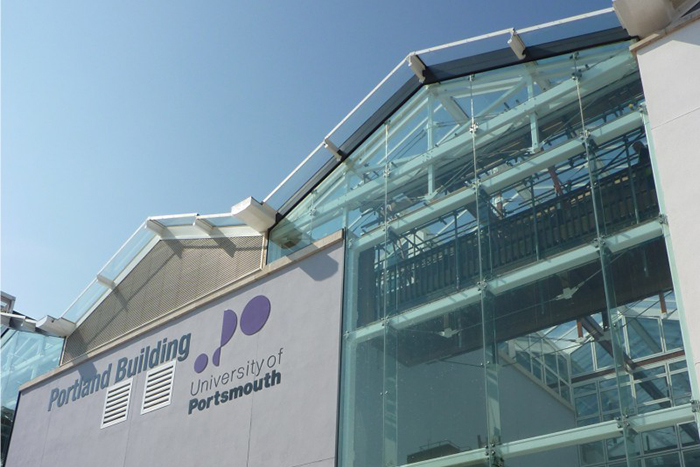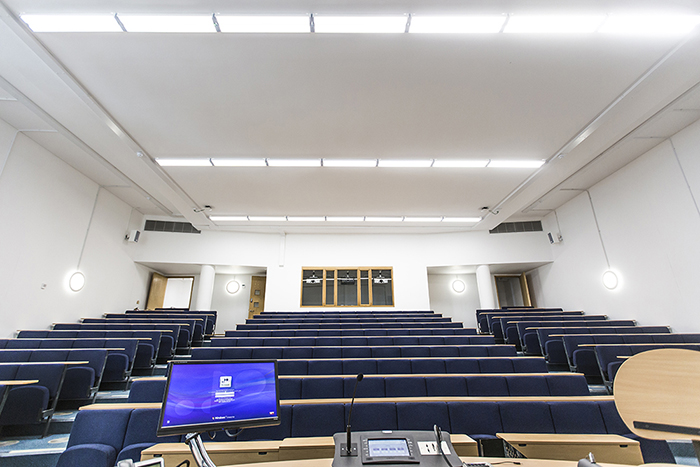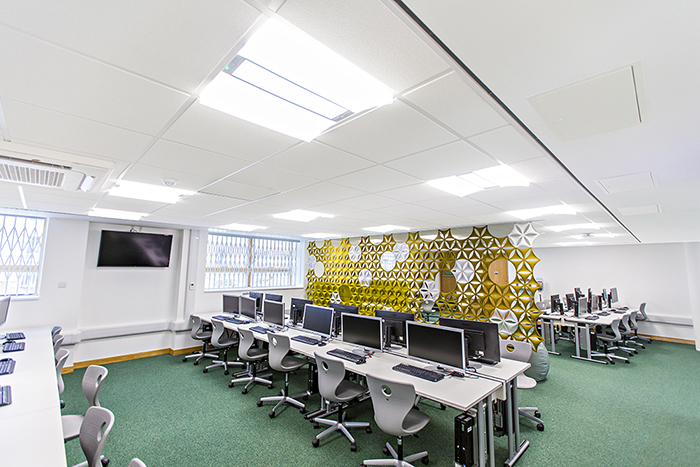 Key facts:
Client: University of Portsmouth
Consultant: Upton McGougan
Main contractor: Midas Construction
Value: £2.3M
The Portland Building was built in1995 to be the new home for the School of Architecture. In 2014 the School were to move to new premises and it was decided to completely refurbish the existing building, in order to prepare it for the incoming departments.
Works included the provision of new mechanical and electrical services to achieve significant energy savings, together with internal finishes, external coverings, the creation of additional internal floor area, new glazed draught lobbies and re-planning of internal accommodation. A new Café/Servery in the existing atrium is also included, with external canopies and seating. The Surveying, Civil Engineering and Business Schools, together with Information Services, moved in on programme in summer 2014.