Complete Electrical Services Installation At The Ashmolean Museu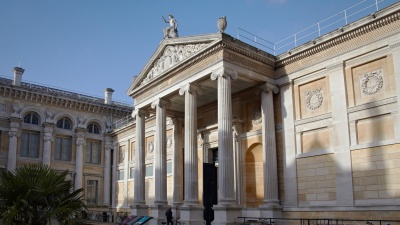 Key facts:
Client: BAM Construction
Consultant: BAM Construction
Architect: Rick Mather
Main Contractor: BAM Construction
Value: £1.6m
Lowe and Oliver are proud to have carried out the complete electrical services installation at the Ashmolean Museum. The first phase of the Ashmolean's transformation saw the creation of a stunning new building, designed by world-renowned architect Rick Mather, replacing all but the original 1845 Cockerell Building. Opened by Her Majesty The Queen in December 2009, the new Ashmolean welcomed over one million visitors in its first year.
Arranged over five floors with level access throughout, the building provides 39 new galleries including an extensive temporary exhibition space to host 'blockbuster' exhibitions. It has created 100% more display space than the former building and advanced environmental controls allow even the most rare and fragile items to be displayed.
A purpose-built Education Centre, with its own entrance, has been created and three new study centres give hands-on access to research collections, enhancing our provision for the needs of school parties and scholars, as well as the general public. State-of-the-art conservation facilities have improved our ability to care for the Museum's treasures.
The New electrical installation comprised new main supply and complete infrastructure, a complete lighting and display case lighting system with a full lighting control system, data and communications network, automatic fire detection/aspiration systems, security and door access, CCTV and power for a complete bespoke one off project.